Otis Spunkmeyer Fundraiser! Due Friday, 9/28!
09/17/2012 08:50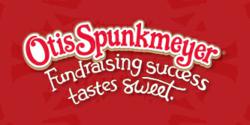 Don't forget that your Otis Spunkmeyer® Cookie Dough Fundraiser order forms and money are
due back on Friday, September 28th.
All you need to do is return the following:
Order form: please make sure that your child's name and each customer's name
is written clearly to make it easier for you on delivery day
Payment: make sure checks are made payable to Washington PTA.
All money is due by the date order forms are due.
All Otis Spunkmeyer products arrive frozen, so they'll need to be delivered to your
customers as soon as possible or stored in the freezer until delivery.
Thanks for doing your part to make this fundraiser a fantastic success!
Download the Cookie Dough Fundraising Catalog: Fall 2012